Camatix Pasteurization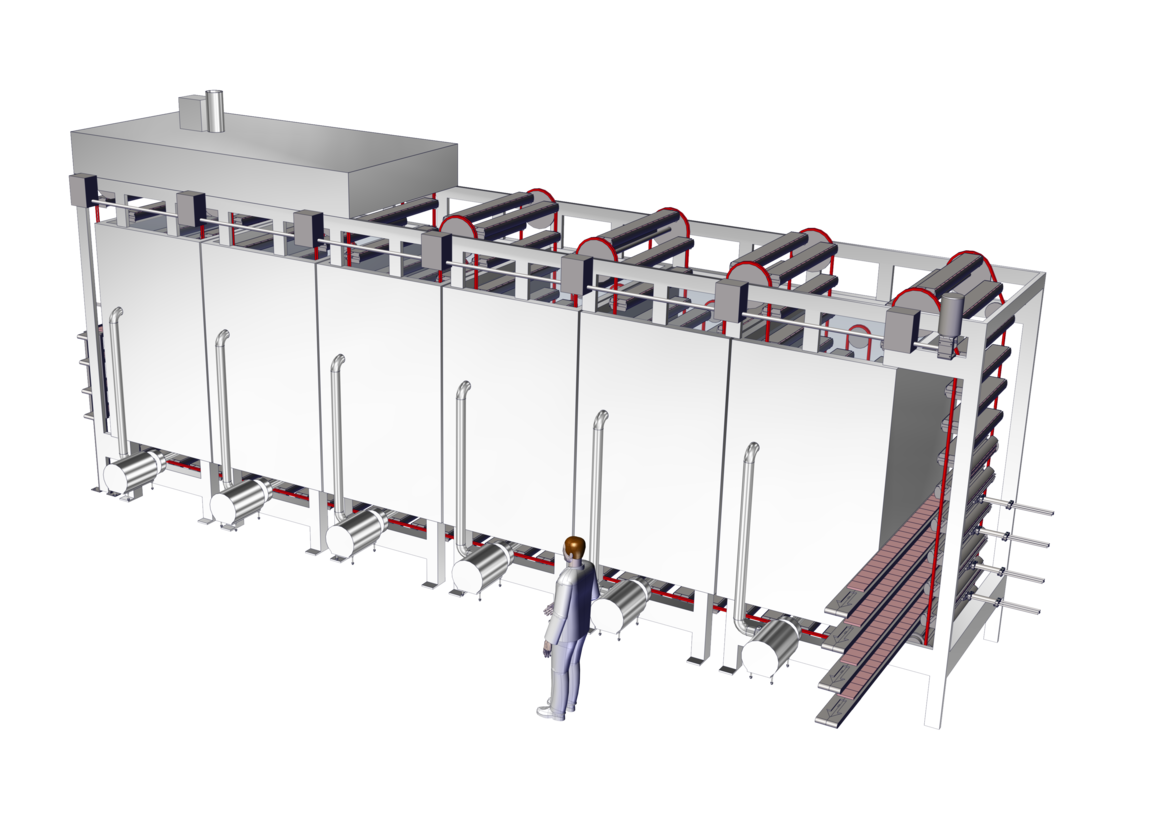 The Camatix is fully continuous Sous Vide in-package pasteurization or cooking system that allows processors to produce best quality meals for consumers who demand clean label products. In package thermal pasteurization has become the most reliable and cost effective method for guaranteeing safe RTE products with little or no antimicrobial ingredients to stabilize pathogenic bacteria.
Video - Camatix Post-Pasteurizer
Video - Camatix Post-Pasteurizer
Products Features
The Camatix is a fully continuous full immersion thermal processing system combining:
A continuous carousel product handling system with automated, multi-level loading and unloading cages, ensuring high capacity throughput into a reduced footprint.
Different successive agitated water processing tanks for: cooking/pasteurizing, and chilling are custom configured for the packaged products.
Synchronized with multiple packing machines, the Camatix system works continuously at a steady pace of 2 to 5 tons per hour. Its pass through design delivers a constant flow of superior-quality products.
The products are organized in the outfeed of the Camatix replicating the position they had in the infeed.
The Camatix system is ideally suited for short thermal treatment products such as poultry products, thin protein products, egg based components, in-package pasteurization. The Camatix system are custom made to suit each customer needs.