Pico-Thermix™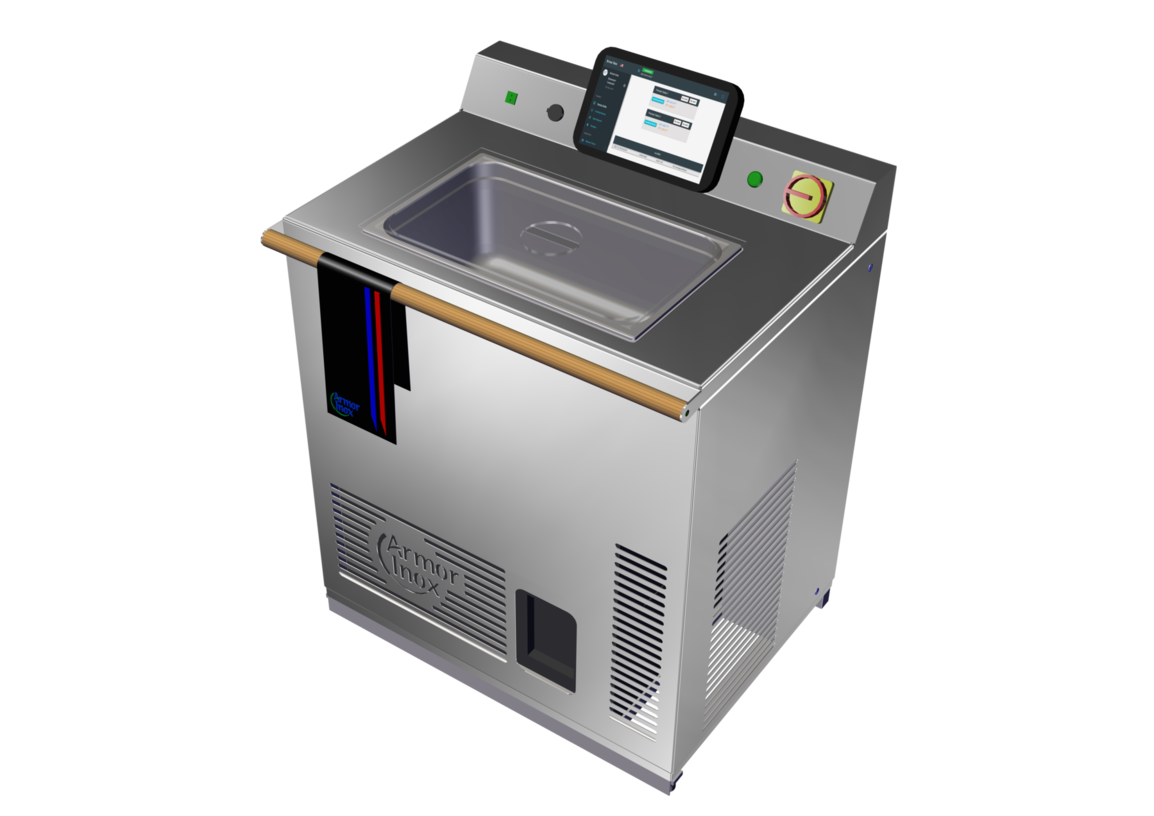 The Pico-Thermix™ is by far the smallest unit that we developed with our industrial customers to perform R&D tests with the same level of expertise that the Thermix™ solution provides.
Sous Vide food products are fully vacuum sealed and protected in a high barrier protective envelope. Sous Vide offers the longest shelf life for natural and tasty products without preservatives, resulting in benefits for all users.
Products Features
The Pico-Thermix™ system flexible, unique design and controls allows processing a variety of products. Immersive water cooking and chilling with continuous circulation, offers the most energy efficient and consistent thermal transfer for optimum product repeatability. Uniformly cooked product at the right temperature delivers the highest yields and undisputed taste profile.
Best consistency & clean label
Undisputed quality
Food safety & traceability
The Pico-Thermix™ system includes Thermix™ Connect - Armor Inox's web based controls and mobile app - which allows users to monitor cooking without having physical presence in the kitchen.
Specifications
The Pico-Thermix™ comes with:
Integrated heating & chilling
Batches of 4-6kg | 11lbs
Advanced recipe controls
Complete traceability plotting
Remote web-based monitoring Thermix™ Connect
Suited for 220/50Hz and 220V/60Hz
No plant utility required. Works perfect at home.