Thermix™ Sous Vide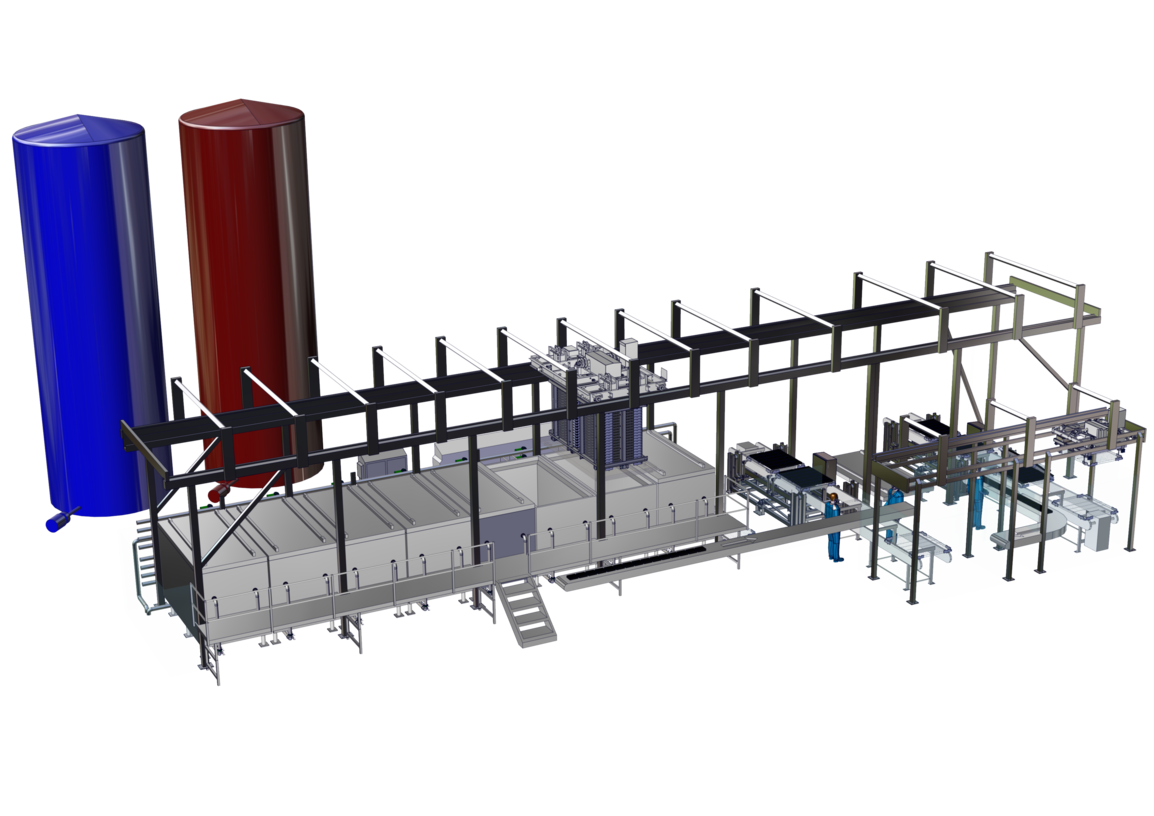 Thermix™ Sous Vide System is a fully automated, advanced water cook & chill process especially design for Sous Vide cooking technology. Industrial food processors can consistently produce guaranteed safe food product of the best quality at highest yields. Sous Vide food products are fully vacuum sealed and protected in a high barrier protective envelope.
Sous Vide offers the longest shelf life for natural and tasty products without preservatives, resulting in benefits for all users:
Restaurants minimize food waste as these high flavor profile products are already prepared, portioned, seasoned and fully cooked.
Food service can mass replicate consistent and safe meals served in a very short time at nationwide hotels, restaurant chains, health care, military, schools, airline catering...
Retail market "Sous Vide" entrees including sauces and vegetables are available for customers to pick their menu of the day at major supermarkets or specialty stores nationwide and have them ready right at home.
Video - Sous Vide Complete Thermix™ Water Cooking & Chilling process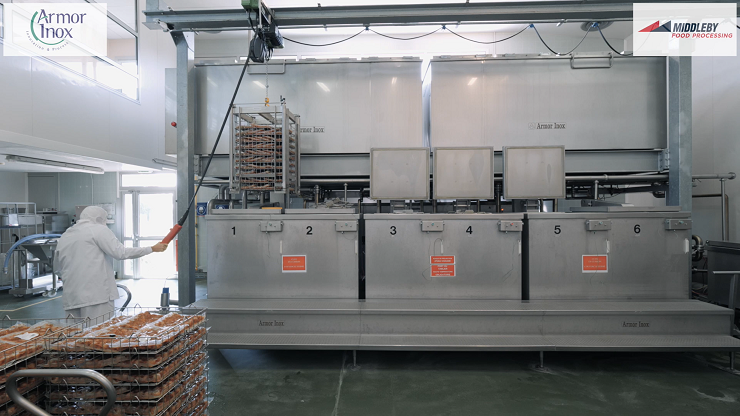 Video - Sous Vide Complete Thermix™ Water Cooking & Chilling process
Products Features
Thermix™ system flexible, unique design and controls allows processing a variety of products simultaneously. Immersive water cooking and chilling with continuous circulation, offers the most energy efficient and consistent thermal transfer for optimum product repeatability. Uniformly cooked product at the right temperature delivers the highest yields and undisputed taste profile.
Best consistency & clean label
Undisputed quality
Food safety & traceability
Optimum product flexibility
Energy saving & minimizing waste
Minimized processing and labor costs
Custom made Thermix™ to suit customer's need
The automated Thermix™ Sous Vide System works continuously at a steady pace of 0.5 to 5 tons per hour with various levels of automation delivering a constant flow of superior-quality products with minimal human labor involvement. The system streamlined design results in exceptionally low maintenance costs